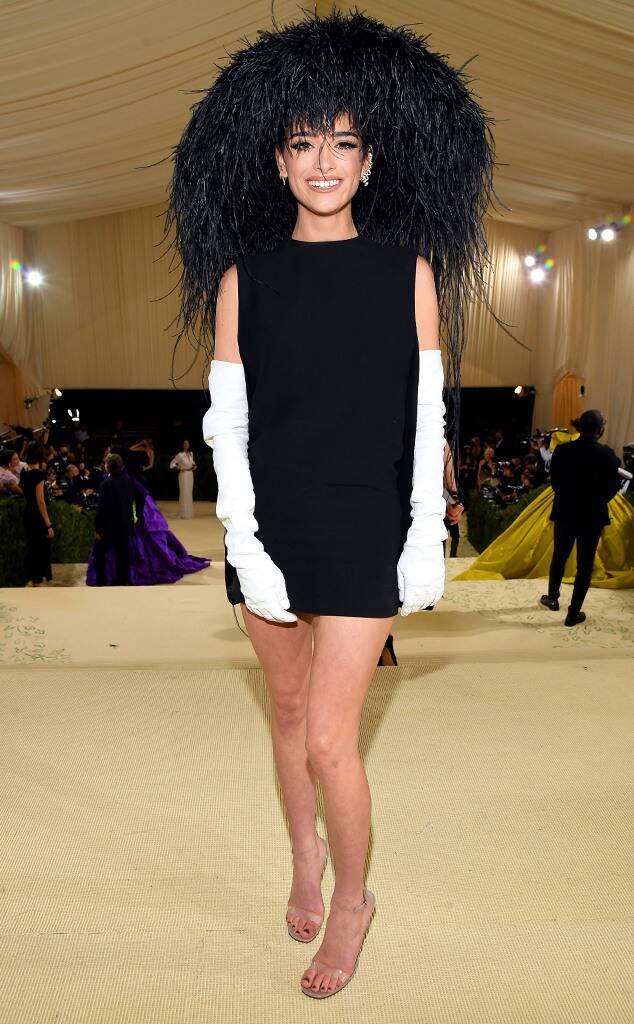 Just in case you haven't heard, the Met Gala is back from its two-year hiatus. This event is the most coveted occasion in fashion and is known as the "Oscars of the East Coast," where getting invited is harder than winning the lottery. The history of the Met is deeply rooted in exclusivity and is only for the fashion elites. To be invited you have to either donate a ton of money (upwards of $100,000), be a relevant celebrity or be invited by a big company that buys a table. Since the event was postponed last year due to COVID-19, it was held on the second Monday of September as opposed to its usual date, the first Monday of May. Typically, everyone dresses up according to a theme that is created by the hosts. The theme for this year was "In America: A Lexicon of Fashion" and there is a second theme "In America: An Anthology of Fashion" which will be displayed on May 5, 2022.
Now let's get into the real drama. This year many social media influencers were invited to the fashion event including Youtubers Jackie Aina, Nikkie Tutorials, Emma Chamberlain and TikTokers Addison Rae and Dixie D'amelio. There is some controversy surrounding social media influencers going to the Met because people think they don't know the cultural significance behind it and don't understand how much of an honor it is to be there. Additionally, many of the influencers have just risen to fame and haven't had much experience in the fashion industry. Addison Rae rose to fame in the summer of 2019 for doing short dances on Tiktok. She now has over 85 million followers on Tiktok, has created multiple songs, and has starred in a Netflix movie. Dixie D'amelio became famous after her sister Charlie D'amelio and since then has grown her following. D'amelio has over 55 million followers on Tiktok, has released a reality TV show with Hulu and has blessed us with the songs "Happy" and "F Boy." However, influencers like Emma Chamberlain, Nikkie Tutorials and Jackie Antia are seasoned veterans of Youtube. Chamberlain has been working with Louis Vuitton for the past 3 years and many other big design houses. Nikkie Tutorials, a beauty Youtuber, has been on Youtube since 2008 and currently has 13 million subscribers. Jackie Aina, a beauty Youtuber, has been on Youtube since 2009 and currently has over 4 million subscribers.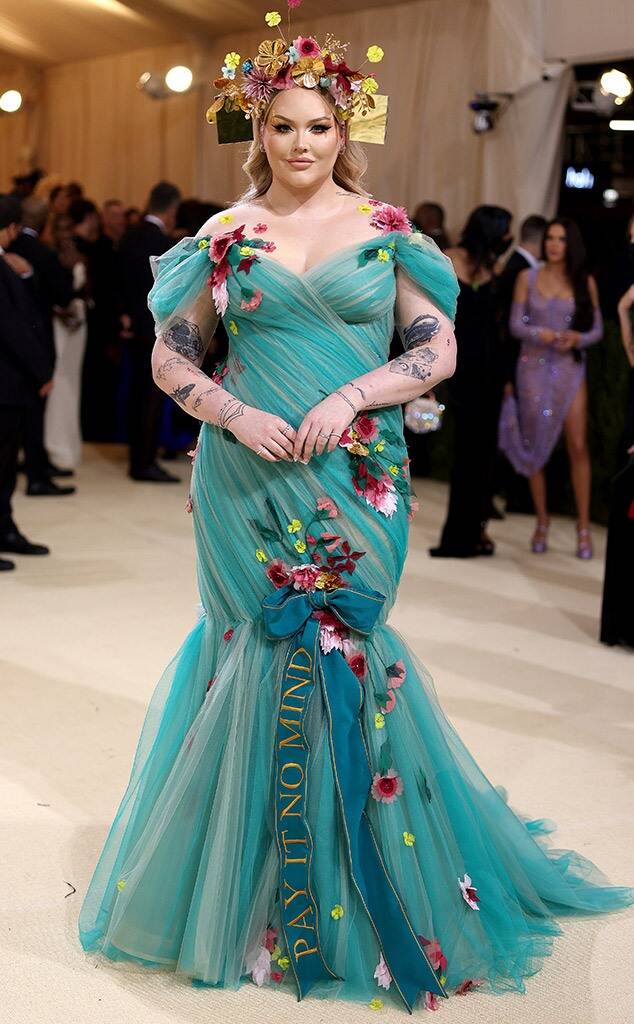 So what's the big deal if these influencers go to the Met Gala if they have the following? Well, it's a little more complicated than that. Some people think that all influencers don't deserve to go because they are not in the field of fashion. I think that influencers who have changed fashion deserve to go because that is what the Met Gala is supposed to be about. However, I was disappointed that many influencers did not follow the theme. Rae was going for a look inspired by the iconic Marylin Monroe. She wore a Tom Ford Gucci 2003 red corset dress and premiered a new blond bob. Her dress looks very similar to her friend Kourtney Kardashian's 2019 Christmas Dress, which defeats the Met Gala's purpose of showcasing innovative designs. Dixie D'Amelio wore a Valentino look inspired by Audrey Hepburn, where a black feathered hat was the center of attention paired with a black satin mini dress and white gloves. While I do not mind her dress, it was not the show stopping look I was hoping for. However, there are some funny memes of her looking like a lamp that gave me a good laugh.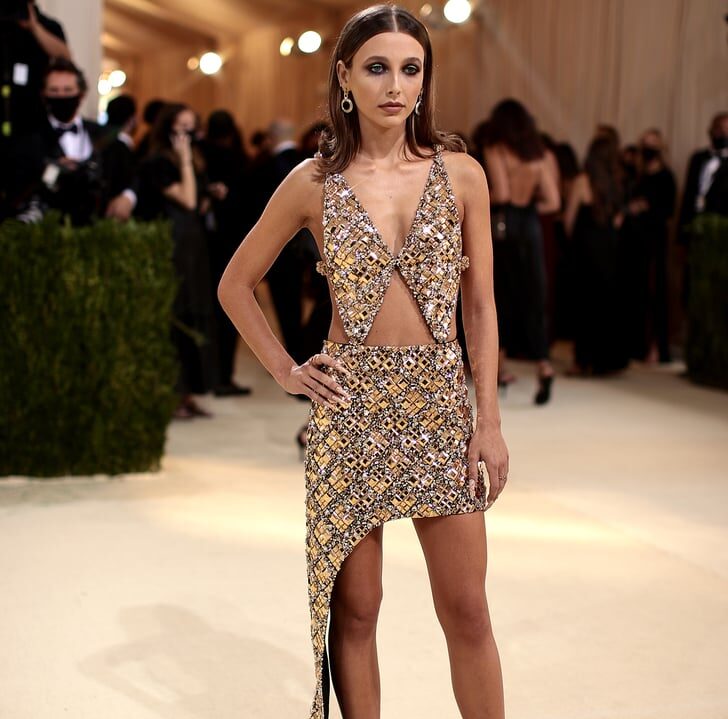 Emma Chamberlain worked with Louis Vuitton to create a 60's Hollywood-inspired look. She wore a gold and black asymmetrical mini dress with a short train and had fierce makeup to match. Her outfit wasn't totally on theme, but she still looked amazing and outdid both Addison and Dixie. Jackie Aina wore a dress inspired by Barbie. Jackie was the first Black content creator to attend the gala. I think her look was great, but nothing that was wowing. Nikkie Tutorials wore an Edwin Oudshoorn aqua tulle dress with flower accents and the words "Pay It No Mind" written across it. In January of 2020, Nikkie came out to her fans as transgender and inspired many people to "live your life like you wanted and the way you deserve." Her dress is an homage to Marsha P. Johnson, an LGBTQ+ activist and Black trans woman, who was a force behind the Stonewall Riots. Nikkie Tutorials is undoubtedly the best dressed out of all of the influencers. She understood the theme, made it her own, and made a statement.
Inviting influencers did exactly what the hosts wanted to do: create a stir and attract even more media attention from the younger generations. Influencers that have shown an interest in fashion and been in the media long enough to make an impact should totally have the opportunity to attend. But, inviting influencers that have just risen to fame seems a little sketchy to me. We also have to recognize that if you had a chance to go to the Met Gala, wouldn't you take it? There will be a second Met on the first Monday of May that will feature the second part of the theme "In America: An Anthology of Fashion." Since the last Met was so small due to Covid-19, and many of the bigger celebrities weren't able to be there, the next Gala is rumored to be back to its hyper exclusivity. But we will just have to wait and see.