I was a fool to think that I would make it through the pandemic without downloading TikTok. Both friends and family warned me about how distracting the app is, so I told myself that I would resist the temptation to download it. I tried, I really did, but in August 2021, I finally caved and pressed that download button. In my defense, I downloaded the app with the intention of finding new book recommendations, as I had heard from friends about 'booktok,' a side of TikTok where people discuss all things book related. However, when I finally started seeing TikTok videos about books, I was surprised to find a lack of variety in the recommendations I was getting. It seemed as though the same few books popped up on my "for you page" over and over again, for what I assumed to be a good reason. So, I decided to read two of the most popular books on TikTok to see if they are actually worth the attention they receive on the app.
"The Seven Husbands of Evelyn Hugo" by Taylor Jenkins Reed
To be completely honest, when I first heard about this book I was underwhelmed. It seemed to me that it was yet another 'forbidden love story,' an overused trope that leads to predictable and boring stories.
The book is a fictional story that follows a young reporter named Monique who gets an opportunity to interview famous movie star Evelyn Hugo about her life story. This plot seemed boring and unoriginal, so I continued scrolling in hopes of finding better recommendations. However, this book continued to show up in nearly every video that I saw, so I reluctantly decided to give it a chance.
I quickly discovered that "The Seven Husbands of Evelyn Hugo" is so much more than its description suggests. I enjoyed the unique narrative style of the book, which alternates between Monique's point of view and excerpts of Evelyn's interview. I love this structural choice because it feels as if the reader is the one who is interviewing Evelyn. Additionally, I love the complexity of Evelyn's character because she isn't a traditional 'hero' protagonist who always tries to do the right thing, but rather a flawed character who has to make difficult choices in order to survive. Also, I loved how the story highlighted important themes, such as gender based discrimination, as Evelyn discusses some of the challenges, and sometimes even dangers, of working in a male dominated industry.
Though I did enjoy many aspects of the book, there were also parts that I disliked, such as the overly detailed descriptions of Evelyn's outfits. At times, it felt like the author was so caught up in the details of Evelyn's outfit and surroundings that it took away from the plot of the story. Overall, I enjoyed the book and think it is definitely worth reading. Do I think it's overrated on TikTok? Yes. However, I would still recommend the book, especially if you're looking for a novel that explores womanhood, relationships, and what defines family.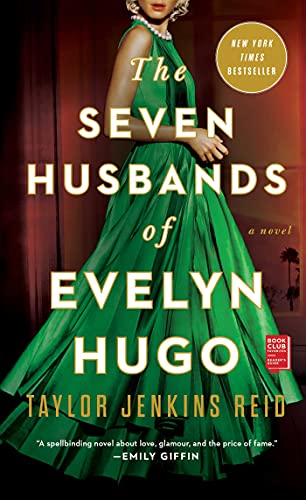 "They Both Die at the End" by Adam Silvera
In many ways, my experience reading this book was the exact opposite of my experience with "The Seven Husbands of Evelyn Hugo." It's not that I didn't like "They Both Die At the End," I did, but I was expecting a lot from it and I was left a bit underwhelmed and disappointed. The book is a fictional story set in a world in which people get a phone call on the day they die. It follows the last 24 hours of two boys, Mateo and Rufus, who receive the call.
One aspect of this book that I loved was the premise of the story. I thought it was a unique concept that got me thinking about my own life decisions, as I wondered what I would do in their situation. I also loved how engaging and emotional "They Both Die At the End" was. Silvera is great at making his characters feel real, so I definitely became emotionally attached to both the characters and their relationships. I cried at least five times while reading this book, which is always the mark of a good book for me.
However, there were a lot of aspects about the story that I disliked, such as the relationship between the two main characters. Although I loved their friendship dynamic, I thought that turning their friendship into a romantic relationship felt too rushed. It's unrealistic for anyone to fall in love in one day, so making the relationship between them romantic felt forced and ingenuine. Another aspect I disliked was the random chapters from other people's points of view scattered throughout the story. However, I did like that these chapters effectively illustrated one of the main themes of the book: how people's deaths affect the people they love. Unfortunately, they were overall confusing and made the story difficult to follow at times because of the switching between points of view.