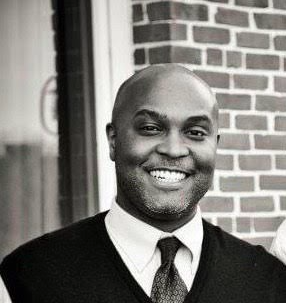 In the wake of the insurrection at the US Capitol on Jan. 6, Patrick Woody answered student questions at a Marlborough Pushing Perspectives event. Woody has been a presidential briefer for the past three administrations, including former President Trump's, sharing expertise on counterterrorism foreign policy. He was in Washington D.C. on the day of the insurrection.
Woody was also a panelist at a Marlborough All School Meeting in September in the lead-up to the 2020 election.
"I was really interested in hearing Mr. Woody's perspective because I went to another Pushing Perspectives [sic] earlier and he was speaking there and I was impressed by all the knowledge he had, especially about working in the White House," Elena '23 said.
Some students attended the Pushing Perspectives to learn about the circumstances that sparked the insurrection, including Zarah '26.
"I wanted to unpack what I was thinking, because I was very confused as to what happened, how it had happened and why the protesters were even able to get into the Capitol," Zarah said. "Basically, I was just getting any chance I could to dissect that even more."
Elena appreciated the access to the insider information from Woody.
"He knows where [the Senate Minority Leader's] office is and he knows how difficult it would have been to just find the Senate Minority Leader's office that easily," Elena said. "Also, he gave a perspective of what Trump is like when you get to interact with him and talked a little bit about [Trump's] personality because he's met him many times and that was also very interesting."
Although Woody is an independent who works alongside the Trump Administration, he briefly considered resigning. Zarah thought that this part of the talk was especially fascinating.
"What I found interesting was the reason he decided not to resign, and that was because he knew the person who would take his place," Zarah said. "Some of Trump's officials resigned because they said that they could not be associated with that kind of violence, but the fact that he stayed simply because he knew that whoever would take his place would make the country worse off was kind of good to hear."
In the talk, Woody highlighted the different security responses to the Black Lives Matter protesters during the summer versus the insurrectionists in January and criticized news organizations like Fox for spreading Trump's accusations of election fraud. History Department Head Jonathon Allen, who organized the Pushing Perspectives session, was most impressed by how forthright Woody was in the talk.
"I am always surprised about how candid he is," Allen said. "That unbelievable candor [coming] from somebody who actually works within the White House. And he never divulges anything top secret or classified, but the fact that he can be so critical, which I think, points to a really healthy democracy."