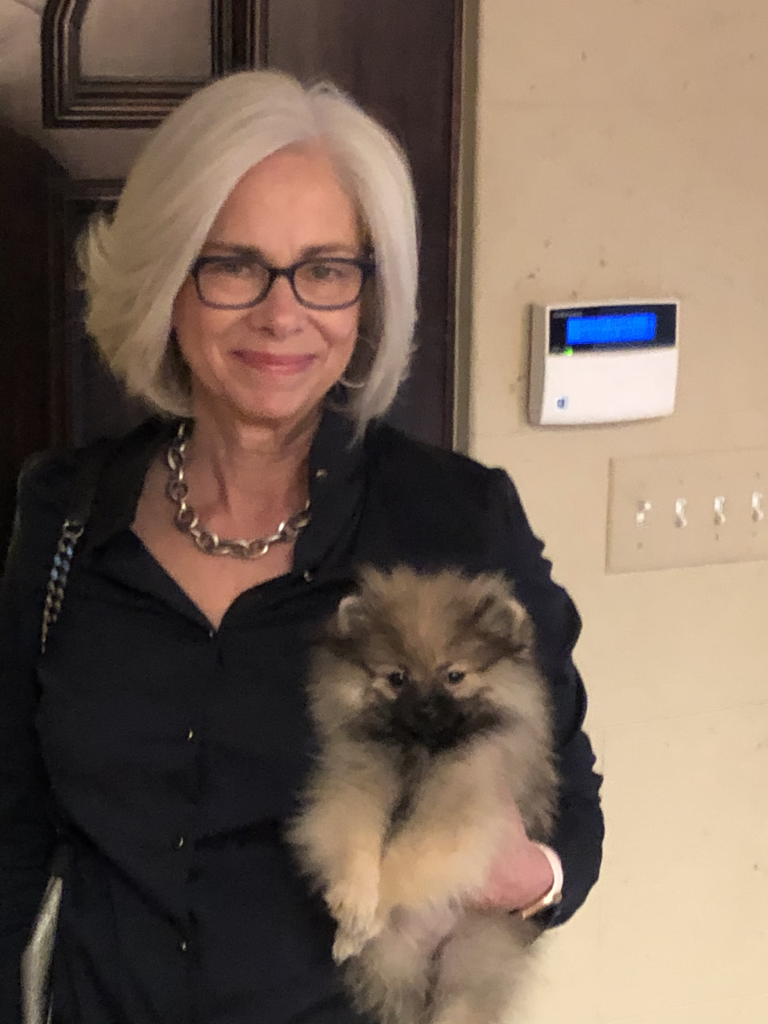 Head of School Pricilla Sands announced on Oct. 28 her plan to retire at the close of the 2021-2022 school year, prompting a search for the next Head of School that will assume her position beginning in the 2022-2023 school year. On Oct. 28, she told the faculty in an employee meeting, informed students in an ASM and the rest of the community in an email. The Marlborough community reacted bittersweetly to Sands' announcement, but hopeful for her replacement.
Before coming to Marlborough, Sands served as President of Springside Chestnut Hill Academy where she planned on retiring.
"I had planned to retire in 2015," she said. "When this opportunity came, I really delayed my retirement. When I was offered this job, I said that I would commit to five to seven years. I don't have many colleagues working at my age. I decided to take it year by year. For my seventh year, I decided 'I think it's time now.'"
Sands is grateful for her time with the Marlborough community.
"There is nothing I want to change [about working at Marlborough]," Sands said. "The hardships and the joys are all part of the package; that's the way I look at life. I have so many wonderful memories, even through the pandemic. All of my seven years have been learning and growing, which at my age is exciting."
During her time at Marlborough, Sands has spearheaded a variety of projects for the Marlborough community that she hopes will leave tangible changes. The new vision statement 'Equity Leads Inclusion' is her most recent contribution to the community. History Department Head Jonathan Allen believes Sands' work will have a lasting impact.
"This [Equity Leads Inclusion] is not just lip service," Allen said. "These three words represent a vision that she [Sands], herself, helped bring to our community and I believe this vision statement is also reflected in every teacher's instruction. I imagine the emphasis on equity will be one of the most significant impacts that Dr. Sands will have left on our community."
In addition, Sands has used the Strategic Plan for guidance in her actions in the Marlborough community.
"I would hope that the next Head is committed to the work that we are doing," Sands said. "I think our strategic plan is important; a strategic plan that we had student input, teacher input and community input. I have used it for a touchstone for things I write and things I say. To be a respected leader, for instance, you must act with integrity."
Students at Marlborough not only appreciate the impacts of Sands' initiatives, but also the personal relationships developed with her.
"The Caswell Renovation, the Equity Leads Inclusion Project, everything, I think has genuinely been for the wellbeing of students," Lauren '21 said. "Not only has she been a good leader, but she cares a lot about students. I stopped by her office often when we were on campus. She is always welcoming."
Lauren has developed a habit of visiting Sands and talking with her often.
"She's like the mama bear on campus," Lauren said. "She will be difficult to replace, but I'm happy that she will be retiring and moving on."
The faculty were in a meeting when they received the news of Sands' retirement. They too had a bittersweet response.
"No sooner had the words 'I'm retiring' left her mouth than a barrage of messages in the chat feature express such gratitude and love," Allen said. "I was so proud of our community at that moment – to see message after message of sincere emotion, each coming from a place of genuine gratitude for the work that Dr. Sands has done in the past five and a half years."
Sands told the Board of Trustees at the end of the school year that she would be leaving with the class of 2022. She and the Board realized the search for the next Head of School would be complicated given the virtual environment and wanted to give time for the search.
"We're going to look nationwide. I think we're going to attract amazing candidates," President of the Board of Trustees Marla Ryan said. "We needed to give a sufficient amount of time to do a thorough search."
Ryan is also thankful for Sands' time with the community.
"We are delighted she is going to finish her work before she leaves," she said. "We really want to celebrate all of her accomplishments over the next year and a half. It's going to be an exciting time and I think everyone should be really happy with what she's accomplished and be happy that she gets to move on and enjoy retirement."
Allen hopes that the next Head of School will have some of the same characteristics that Sands has brought to the Marlborough community.
"It takes a special kind of individual to be able to be self-deprecating, caring, humble, make fun of themselves in a way that invites others to laugh with them and yet always maintain a consummate professionalism at all times," he said. "Dr. Sands is warm, sincere, quirky, full of excellent book recommendations and she will be greatly missed but never forgotten."