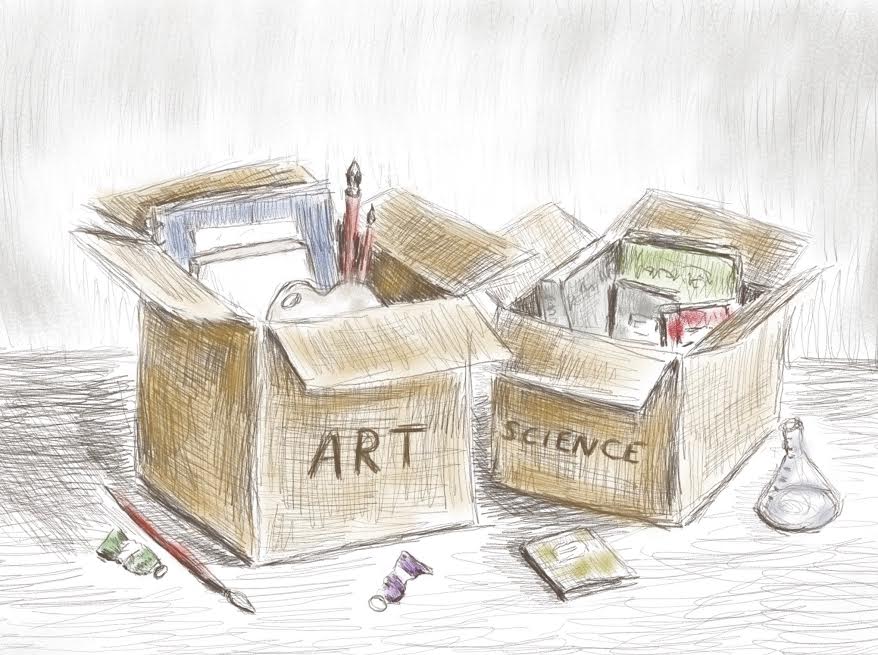 To prepare for the impending school year, many students returned to campus for a drive-through pick up of materials needed for their classes from August 24th to 28th. Students enrolled in certain classes or student groups were allocated time slots based on alphabetical order of last names, and all seniors returned on August 28th to pick up senior welcome bags.
Teachers worked to assemble these supplies that their students needed for the beginning of school. Visual arts instructor Chelsea Dean packaged materials for a month's worth of class for each of her students, including items such as pens, sketchbooks, and glue.
"It's a tremendous amount of work to put all of this together, and I applaud everyone in my department for taking the time and effort to thoughtfully prepare each kit," Dean said.
Classes of many different disciplines and student groups participated in the supply pick-up. Science instructor Catherine Mino sent home kits of materials for at-home lab experiments, containing items such as soil samples, test tubes and lab instructions for her students.
"My intention was to provide students with all of the materials they would need for each lab so they would not have to rely on using materials from their own home. This will allow them to collect individual data at home and contribute to a larger class data set," Mino said.
Sadie '22 is among the many students who will be participating in at-home science experiments while school is online, and using materials from the packages prepared by teachers.
"I think that it will be helpful to have the materials to perform lab experiments from home this year, as opposed to the variety of virtual labs that I participated in last spring," Sadie said.
Visual arts instructor Kathy Rea said that she created assembly lines with supplies that she organized and packaged into plastic zip bags and cardboard boxes for students to pick up.
Rea explained that she had to plan new assignments that could be created at home, and in some cases change the lesson based on what materials she had access to.
"Teaching and learning art from a distance can be a real challenge, but we're up for it and know we will all learn something from this experience that will help us be better at our craft," Rea said. "I think the message is that we will all need to be patient and flexible this year, not only with time but with materials and directions for our projects, as substitutions may need to be made along the way either by the teacher or the student."
Front Office Coordinator, Amy Rieckelman, played a large role in planning the actual schedule and arrangement for the pick-up day.
"I hope that the Supply Pick Up Drive-In made the student's online experience this Semester as close to a classroom setting as their teachers aimed for. I'm also so grateful to be working at a school where such a supply day is even possible!" Rieckelman said.