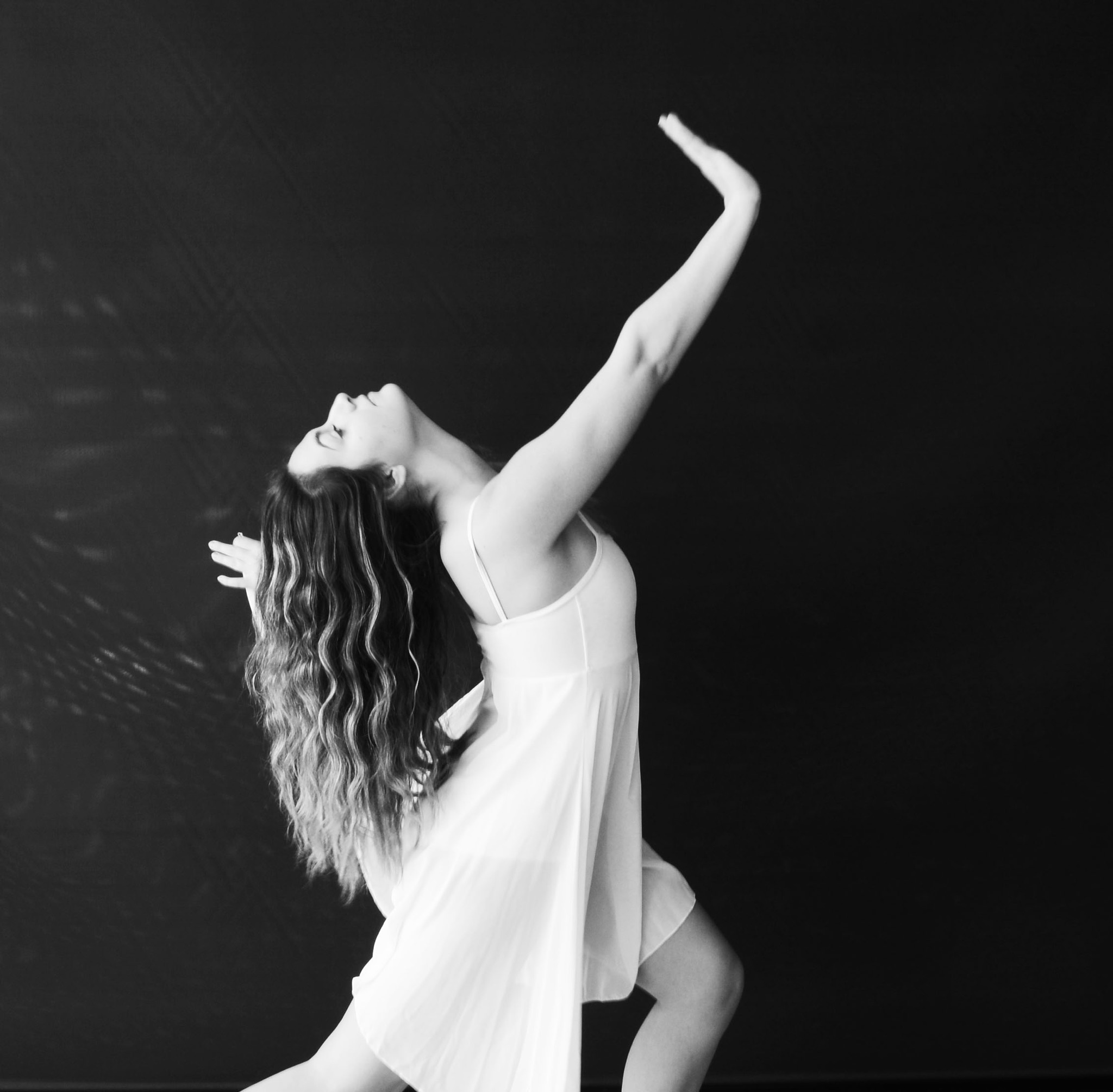 When Eliza '19 was seven years old, she was handed printed photos of dancers from the early 1900s by her ballet teacher. She stood in awe, grasping papers that would spark  a fascination with dance photography that grew exponentially over the years, culminating in her Dance Capstone project that started in June 2018. She is currently exploring the way the camera has changed how people perceive the female body in dance.
Eliza began her project by reading dance photography books. She soon discovered that the dissemination of the camera correlated to a revival of Hellenistic imagery in dance performances, including delicate, form-fitting drapery worn by dancers. She also visited dance classes around the country, watched interviews about contemporary photography and attended dance performances, even befriending some ballerinas at some of the companies she visited.
Additionally, last semester Eliza photographed Rami '19 and Joely '19, both members of Dance Dimensions, as well as other friends who are not formal dancers.
Eliza said her interest in dance photography stems from exposure to photos depicting Isadora Duncan, an American and French dancer, and Anna Pavlova, a Russian prima ballerina, famous figures from the early 20th century.
"I always felt connected to photography… It's a very easy way to see your humanity reflected back at you," Eliza said. "I never felt like dance photography had that effect on me… except for those old photos, so I wanted to figure out why that was."
She said she is passionate about dance, but does not necessarily have the same level of experience as others, so her approach to the capstone is different from the more physical aspect of some of her peers' projects.
Instead of a choreographed performance, her project will culminate in a speech and presentation of her photography at a showcase night for research in dance in the Spring.