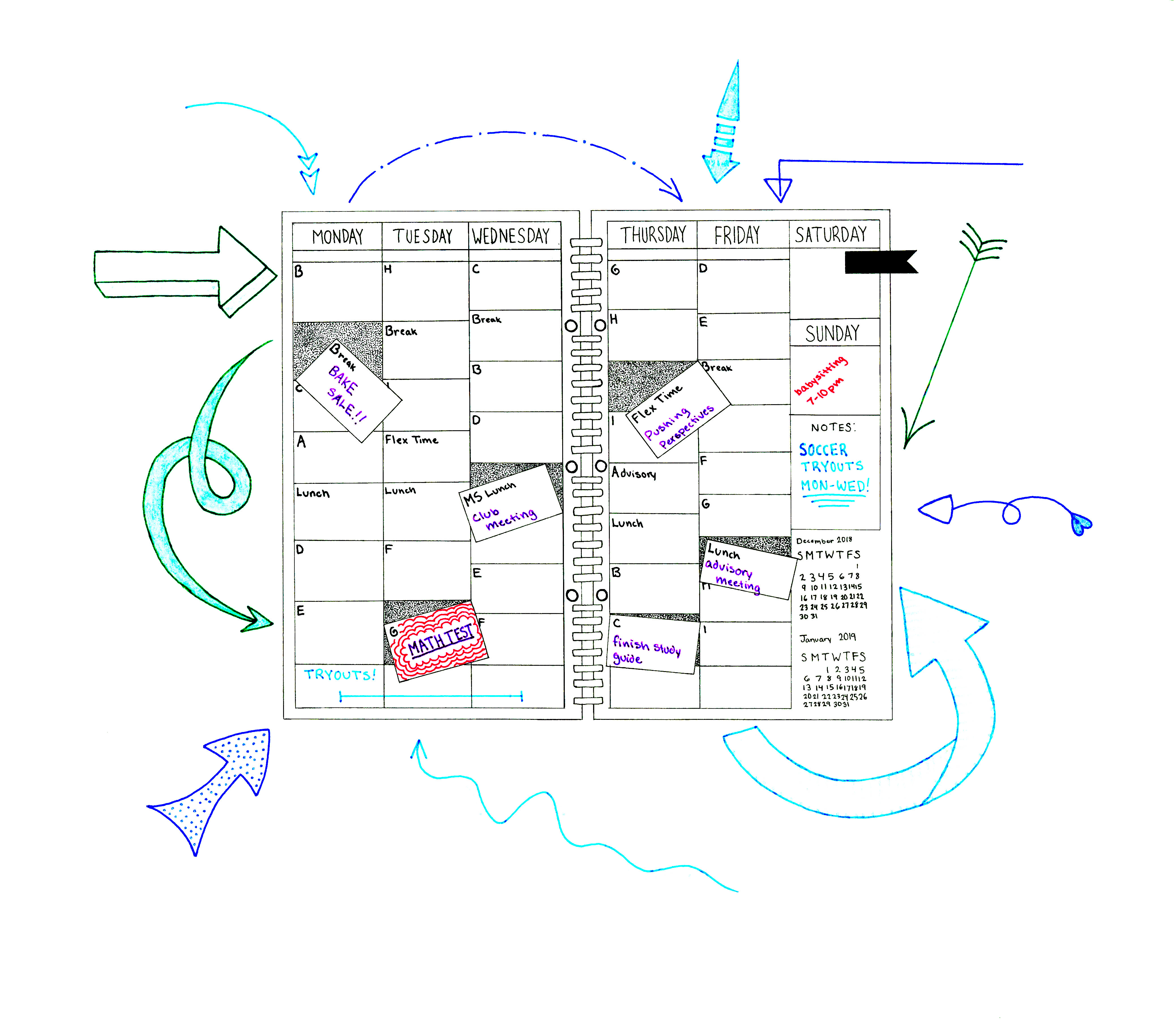 Twenty nine freshman joined the Class of 2022 for the 2018-2019 school year, and it has proved to be more challenging than expected. Although new 9th graders join the Marlborough community every year, this group comprised almost a third of the class, a larger number than usual. In order to integrate the new students into the class and alleviate some of the stresses of coming to a new school, the 9th graders participated in multiple class retreats, including a storytelling exercise called Narrative Four (N4).
9th Grade Dean Dr. Jawaan Wallace is a new dean this year. With so many new students, she said that integration was not going to happen right away, and she noticed a rift between the new students and the rest of the class.
"There were some students who expressed a disconnect," Wallace said. "Many students felt that the old students stuck with the old students and the new students stuck with the new students. Our hope is that the [N4] event will help the class get to know each other a little bit better and create a stronger bond."
Some 9th graders approached faculty members in the fall about this divide within their grade. A committee of faculty members and randomly chosen 9th graders planned N4, which happened on Jan. 17th. N4 is a storytelling exercise that The School adopted last year to foster empathy in the community. By participating in N4, the administration hoped to get to know their classmates better and create stronger bonds within the class.
Ally '22, a new 9th grader to Marlborough, said she thought the N4 event was successful.
"It was actually better than expected," Ally said. "I got paired with someone who I hadn't talked to at all, and at first I was nervous but as time went on it felt a little more natural."
The School also attempted to integrate the new students with a retreat on Sept. 6-7th to Jackson Flats. The trip was new this year, with the purpose of helping the girls bond with each other.
"I think the camping trip was a good initial step," Wallace said. "We will definitely be utilizing input from the 9th graders because it is a great opportunity for the girls to get to meet each other, but we are going to think of more structured activities to help reinforce the bonds."
9th grade council member SarahMae '22, who has been at Marlborough since 7th Grade, said that one reason she ran for council last year was to help new students feel comfortable joining her class. She said that while some groups of 9th graders have been welcoming to the new students, other groups are more reluctant to branch out and form new connections.
"I think that some of the groups can be kind of intimidating because [they] are very solid," SarahMae said. "I don't think anyone is going out of their way to not include people, but I think it is just a difficult situation."
Ally did not know too many other students when she began Marlborough in August. She said while she felt welcomed by the old students, she found more friends among the other new students.
"Everyone has their friend groups, and I get that sometimes you may not want to open up," Ally said. " I am not exactly reaching out either, but I think with the people I don't have classes with, there hasn't been much of a place to get to know each other."
Although Tuohy tried to welcome all of the new students, she does feel like there is a disconnect among the girls.
"I still feel like there is a bit of a disconnect. I do think people are a lot more comfortable within their own friend groups, but some groups have definitely shifted," SarahMae said.