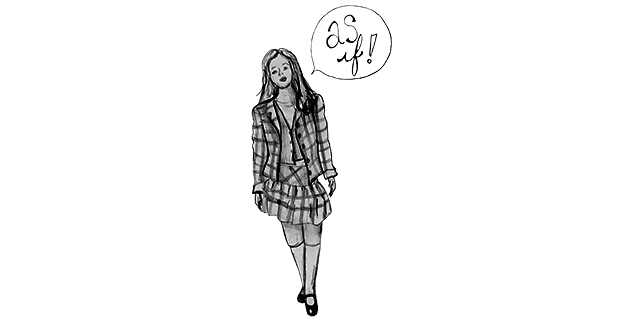 When I was in eighth grade, my friends and I decided to dress up as Cher, Dionne and Tai from Clueless for Halloween. I chose to be Cher because she is a take-charge girl who is proud to show off her body. Tirelessly scouring Pinterest, my friends and I planned everything down to the last detail: from the flawless hair to the matching skirts. On the night of Oct. 30, I tried on my costume in its entirety. I felt beautiful and chic in my knee high socks and character shoes and walked downstairs for my family's approval. When I stepped into the kitchen, my uncle, who was visiting from out of town, gave a side glance to my mom, looked me over for a few seconds and said, "Honey…you look like a stripper."
I was taken aback. I dressed up as Cher because she was confident, sassy and iconic. Cher's short skirt is sexy, but I did not choose to wear it to be gawked at or lusted over; I chose it to empower myself. My uncle's comment made me feel creeped out and self-conscious of my body, tying my attempt at sexual empowerment to shame. Even though I was wearing Cher's clothes, I hardly felt able to tell my uncle, "As if!"
Although harsher than what I am used to, comments like these are almost a normalcy in our culture. Essentially, I receive the same message every time I am told to pull down my skirt or change my shirt so my bra straps don't show through. I am told that my body is something that I should be ashamed of that showing too much skin is provocative and worth pointing out, as though it's a character flaw. I am reminded not to dress, for comfort or personal style, but rather for the rest of the world to assume the amount of attention I want based on how much skin I show.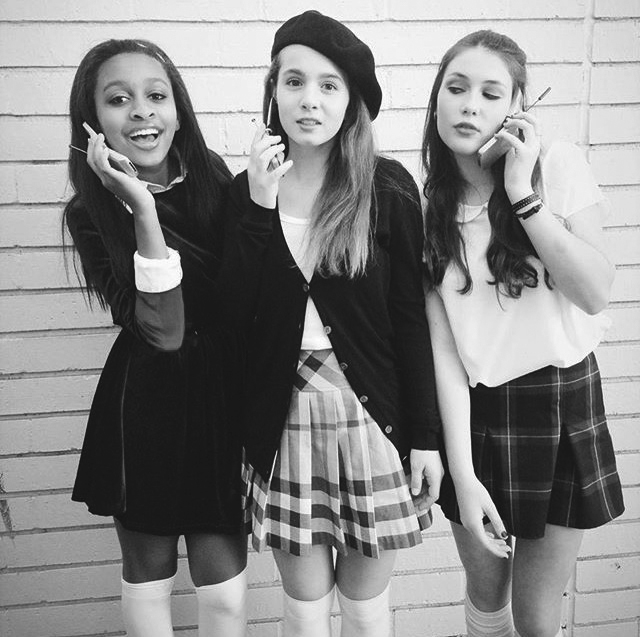 I didn't know how to respond to the situation with my uncle besides not making any alterations to my costume and telling myself to shake it off the way that too many girls are forced to. On following Halloweens, I continued to try to dress for myself in a way that I saw fit and eventually realized that regardless of how I clothe myself, someone will always have something to say about it. I have felt ashamed about my body for too long already, and I now refuse to do so any longer.
I have been able to develop the inner confidence to know that the kind of person I am is determined by my character, not by my physical appearance. With time I was able to embrace Cher's character in a deeper sense by enjoying the way I look and the ways I can dress up. My uncle's comment still leaves me with uneasiness, but not about myself. The way I dress does not reflect poorly on me as a person; however, sexualizing me reflects poorly upon my uncle. I learned that life is too short to dress for the comfort of other people. Especially not old, sexist relatives.