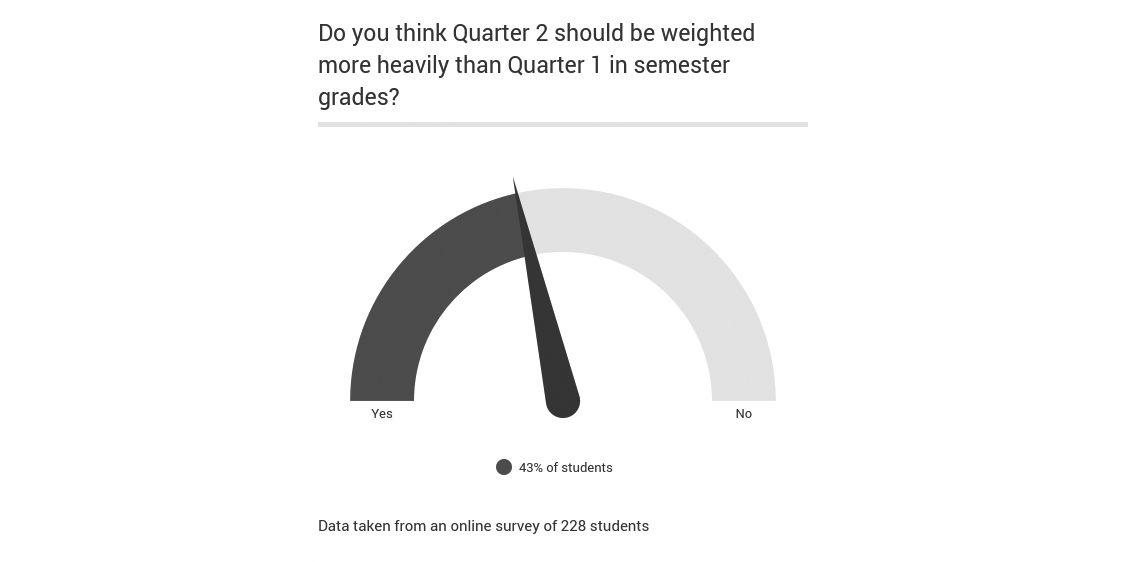 Did you feel like the first quarter flew past you?
That's because it did. Quarter One, which culminated on Oct. 15, lasted a total of seven weeks. According to Assistant Head and Director of the Upper School Laura Hotchkiss '86, this was a fairly normal number of weeks for the first grading quarter of the school year. Because of the unusually high number of holidays that fell during the school week and resultant no homework nights, students and teachers found themselves with and fewer classes in which to cover material and assess knowledge of that material.
Contending with fewer teaching days proved a challenge for teachers in all departments, though ramifications varied between subjects, according to foreign language and history instructor Eric Reinholtz.
"In a second-language classroom, just hearing that language once a week, when ideally you hear it two or three or four times, and if you only have that contact with students once a week, it means that they might go six or seven days without hearing the language which they've been studying, and that's a very problematic thing," Reinholtz said.
The duration of the quarter was calculated by school administrators by counting back weeks from the end of the first semester and beginning of exams to the beginning of the school year, and pinpointing an appropriate date in the middle.Though administrators were aware of the abundance of holidays and the impact it would have upon classes, they could do little to correct the issue.
"The solution may have been something really dramatic, like saying let's move the exams to January" Hotchkiss said.
Administrators explored starting the school year one or two weeks earlier but ruled out the solution in consideration of leisure, family and vacation time. Hotchkiss and other administrators decided to keep the quarter at seven weeks in length and notify teachers prior to the conclusion of the 2014-2015 school year.
Individual teachers designed solutions to accommodate grading problems created by first-quarter constraints, such as offering students more assignments. English and world language instructor Kyanh Tonnu said that though she has no personal experience, she has heard students, particularly seniors, respond positively to receiving more grades throughout the quarter.
Teachers may also decide to weigh the first quarter less than the second quarter or scrap the weighting system altogether and employ a 'running average' in calculating semester grades.
Grading policies particularly affect seniors applying early decision to colleges, as many colleges require early decision applicants to submit their first quarter grades as part of their application.
"It was fine; I got through it, but now I'm exhausted. I worked way harder than I had to all of junior year in that first quarter," Madeline '16 said.
College Counselor Monica Ward DePriest encourages seniors not to panic about their Quarter One grades.
"Colleges know these are not final [semester] grades, and we certainly articulate to them the speed with which the quarter passes," DePriest explained.