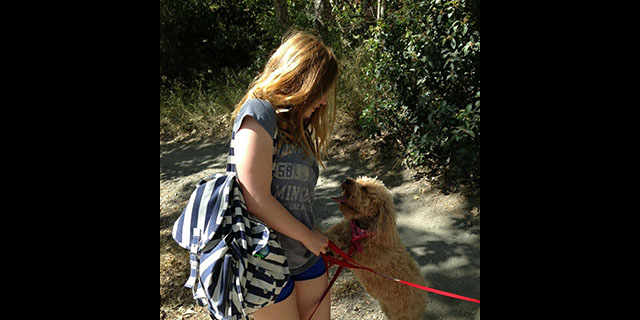 Have you ever wanted to find a playmate for your puppy pal? Well, there's an app for that, and it's called DogDate. Yes, I know it sounds like a dog version of match.com, but it's so much more than that!
DogDate not only provides dogs with buddies, but is also a great resource for lonely dog walkers out there. It is just one of the many apps that connect dog owners who live close to one another, so that they can meet up while they walk their pooches. The app is meant to be used as a sort of Facebook or Tinder for dogs, in that owners can utilize it to match their furry little love bugs up with other neighborhood dogs and make fluffy puppy pals.
On DogDate, owners post a profile of their dogs along with a description that includes age, breed, name, as well as pictures and videos. The site and app also feature ads for dogs up for adoption.
DogDate is not the only app of its kind. Another app, DoggyDatez, allows owners to "mark [their] territory", which essentially means that they can "mark" where they live or walk their dog frequently and connect with other DoggyDatez app users who 'trespass' on their territory.
Another Facebook-esque dog site is Pack, which truly looks like a Facebook designed solely for dogs, in which owners can post about their dog, connect with other owners, and even link dogs of the same breed!
I guess not even our dogs can escape the internet revolution.