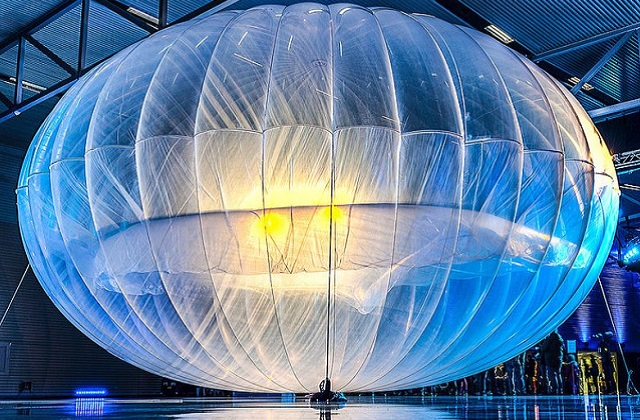 Have you ever really needed to look something up on the Internet and not been able to? Wouldn't it be cool to have free Wi-Fi everywhere, all the time? Well, that's what Google Alphabet's Project Loon is trying to do. How do they plan on accomplishing this? Balloons.  
Google is currently perfecting the technology that will allow them to send high-altitude balloons into the stratosphere, in hopes of building a wireless aerial network that will provide Wi-Fi access to the entire world. However, the company's primary concentration is underdeveloped countries.
These balloons will stay in the stratosphere for 100 days before coming down safely to be replaced by another balloon. So, what happens to the balloons after their 100 day flight? The balloon, wiring and all, is either reused or recycled, and the mechanical parts are recycled to be sent back into the stratosphere.The balloons run entirely on solar power, making both the materials and the energy source sustainable. 
The plan is currently in the trial stage, and Project Loon has been launching balloons since June 2013, when their first test run launched thirty balloons into the stratosphere, providing internet to a small group of testers in New Zealand. Closer to home, balloons were released into the stratosphere of California's central valley in August of 2013.
During these trial runs, the balloons circle the earth using the winds of the stratosphere, which blow them in a uniform pattern. Hopefully, these balloons will be able to bring internet to the entire world soon, regardless of geographic location.