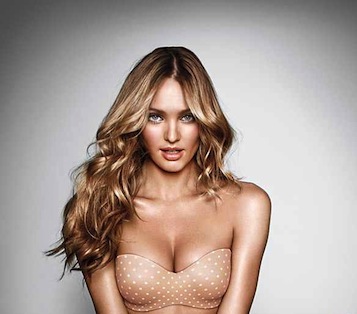 Do you remember the excitement of buying your first bra? You probably went to Bloomingdale's or Limited Too and picked out a couple teeny-weeny light pink or beige bralets. My mom always said I didn't really have to wear a bra and that I should enjoy the freedom of not wearing one, but I ignored her and wore them anyway. After five years of insisting that I have to wear a bra and expressing that it would be so weird not to wear one, I finally agree with my mom. Let's face it: bra's are massively uncomfortable and kind of annoying to put on and adjust and fiddle with. Throw in a study from the Huffington Post that argue bras are bad for you, and I'm officially over wearing bras. Now, I'm not saying we should all get together and put our bras into a big pile and burn them, but I am talking about alternatives to the classic underwire, thick-strapped and leave-marks-in-your-shoulders kind of bra.
If you're not quite ready to let go of the whole bra thing altogether, try American Apparel's super comfy cotton bralets. Each style of bralet comes in a slew of different colors, and they are so, so soft and cute. We all have a couple sheer white T-shirts that don't work with regular, padded bras but will look great with a black or navy bralet underneath. Bralets also work perfectly under your Marlborough polo, or even a plain black sweater! Bralets provide comfort and great coverage, if you're worried about that. I can't recommend American Apparel's bralets highly enough! Once you start wearing them, you'll never go back.
For a slightly fancier, less basic bralet, take a look at Free People's wide array of "soft bras". These bralets are so pretty, fancy and lacey, but not itchy, and easy to wear! They look great peeking out of a basic v-neck shirt, sweater and just underneath your school polo.
If you really want to throw caution to the wind, just don't wear one! Take it off, free yourself. However, proceed with caution and always look appropriate. NO ONE wants to deal with a nip slip!