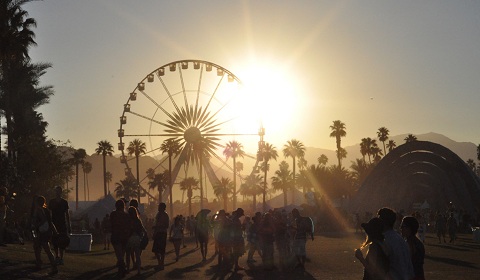 Planning on going to Coachella this April to see the big-name bands such as OutKast, Muse and Arcade Fire? Make sure to also stay for some of the more unknown artists who are definitely worth your while.
Daughter: Originating from London in 2010, this British indie-rock band has developed a style that is tough to top. Lead singer Elena Tonra's lyrics are the band's selling point—they show truth in a world of material items and can absolutely be considered poetry. Link these powerful words with Tonra's diaphanous voice and Igor Haefeli's and Remi Aguilella's symphonic sounds from a guitar, keyboard and drums, and the result is a work of art too beautiful to ignore.
For fans of: The xx, Florence & the Machine, Bon Iver
ZZ Ward: Briefly recognized for her song Til the Casket Drops, which played on Pretty Little Liars and also happens to be the name of her debut album, Ward is definitely someone to keep an eye on. Since the release of her record in October of 2012, and she has appeared on shows such as Good Morning America and The Tonight Show with Jay Leno. Her soulful sound echoes that of Tina Turner and Etta James, and the beats make it almost impossible to stay still while listening to her songs. The grit and elegance of her voice proves that there is something new and different developing in the music world.
For fans of: Lianne La Havas and Amy Winehouse
Drowners: An homage to 80s and 90s UK pop music, this four-man band brings rock onto the Millennial's iPods. Their first full album, entitled Drowners, is yet to be released, but their extended play (EP), Between Us Girls, gives us a peek into lyrics about loveable losers and a sound that you can imagine being played on a record player. Not to mention, the fact that their lead singer and songwriter, Matt Hitt, is quite the cutie.
For fans of: The Strokes, Suede, Arctic Monkeys