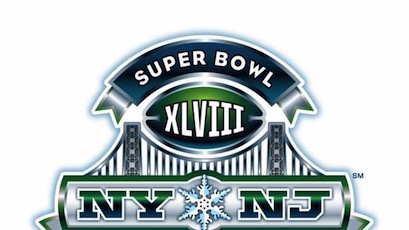 To all you football fans out there, I am sure that you already know the following, but to all you non football fans, the biggest game of the season is here! Super Bowl XLVIII will take place on Sunday, Feb. 2, 2014. The Seattle Seahawks will face the Denver Broncos in an epic showdown between the best defense in the league and the best offense, respectively. This is the second time in 20 years that the two top seeds in their respective conferences will face off in the Super Bowl.
The Broncos are favored to win by many, the Seahawks have some odd statistics on their side. Both teams went 13-3 in the regular season, and they also faced each other once in the regular season. The Seahawks beat the Broncos by a 30-point margin with the final score at 40-10, which many argue gives the Seahawks the upper hand. There is also a statistic that teams who have worn their white "away" jerseys have won 29 of the past 47 Super Bowls. This "away field advantage" will be in the Seahawks' favor, as the "home team," the Broncos, have chosen to wear their orange home jerseys.
There is also a lot of controversy about this year's game, as it is taking place in New Jersey at the MetLife Stadium. This stadium is an open-air dome with real grass in a very cold area. There are concerns that there will be a blizzard or some other weather complication, but it is hard to tell what that will result in.
For those who are not interested in football, the halftime show will feature Bruno Mars and Red Hot Chili Peppers, so be sure to check it out. Either way, this big game offers something for everyone, so tune in to ESPN at 3 this Sunday!