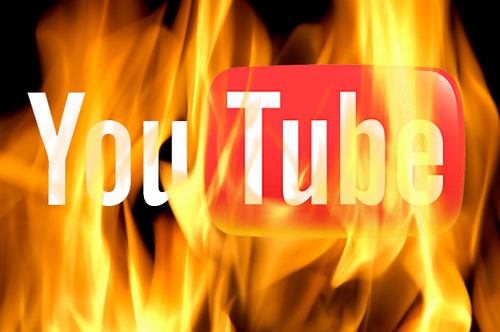 You simply cannot procrastinate successfully without YouTube.  Youtube offers us a multitude of videos to amuse ourselves including comedic vlogs, dance choreography, funny clips, and music videos. Here are a few of my favorite channels:
The UnSung Heroine: An AMAZING pianist that makes me wish I played the piano as well as she does. Her covers of dubstep songs can make anyone cringe in jealousy and stare in awe. Either way, I want to be her.
DavidSoComedy: While his earlier vlogs are much funnier, he can still crack a giggle out of me. I've wasted many hours on his channel; because I'm Asians, one of my particular favorites is where he "discusses" Asian stereotypes.
The QuickStyle: This dance crew is known for their quick (obviously), precise, and synchronized dance moves. Three hot male dancers moving to the top hits? We're all weeping with joy.
MisterEpicMan: Even the name calls for laughter. Their funniest video, in my opinion, is the famous "How Animals Eat Their Food." Admit it, you're a little curious about how animals eat their food, especially when it is being played out by humans.
 Have fun wasting five hours searching through each of these channels instead of studying!