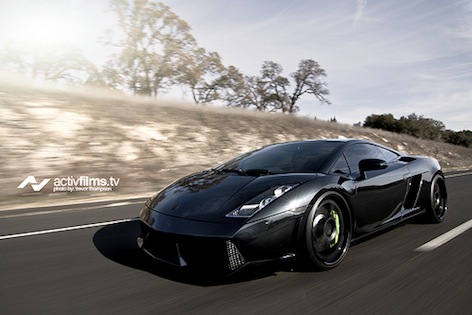 As teenage drivers, we often hear our parents say that "safety and reliability'' are the key features they look for when buying a car for us. But don't they know that we want cool cars, rather than ones that are safe and reliable? Here are some that caught my eye:
If you have nearly $4 million to spend, the lightening-fast Lamborghini Veneno is the car for you.  Lamborghini only makes three of these a year, so, if you want to own this exclusive car, you will have to join a waiting list.
If speed is your thing, the Bugatti Veyron Super will suit your needs. Reaching a top speed of 267 mph, the Bugatti Veyron will win just about any race.  
Talk about beautiful! The Aston Martin One-77 is a gorgeous two-door coupe.  
Who can resist a Ferrari? The Enzo was named after Ferrari's founder, Enzo Ferrari. 400 of these cars were built in the early 2000s, and they definitely win the prize for the coolest doors ever! Opening straight up to the sky, they are also known as "butterfly wing doors."   
Who said Lexuses were only for old people? Check out the Lexus LF-A. I have to agree with the company that the LF-A is "a supercar in every sense."
And what could be better than a supercar?  A "hypercar," of course!  And the Hennessey Venom GT claims to be just that.
I bet you didn't know that the Danish make a mean car. Check out the Zenvo ST1, one of the most unique-looking sports cars out there.
Audis are a dime a dozen in Los Angeles.  However, I bet you've never seen a Gumpert Apollo, made by the former Audi engineer Roland Gumpert, roaming the streets. But, if you have, consider yourself lucky. Look at this stunner!
A Bentley is usually thought of as a luxury car, but this Bentley is definitely a sports car, with a top speed of 205 mph!
But no list of the coolest cars would be complete without including the
Chevrolet Corvette ZR1. Corvette's motto, "Velocity Unleashed," seems fitting here.