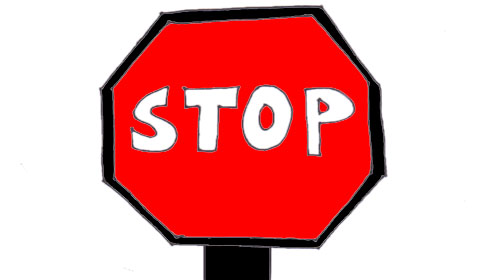 As girls growing up in the vicious, rumor-and-technology-driven society we live in, Marlborough School students have an interesting relationship with boys. Because we do not go to school with boys, we arguably have a greater sense of leadership, confidence and self-esteem, a greater focus on academics, and a greater value of ourselves. But, does not having daily interaction with boys put Marlborough girls at a disadvantage when it comes to setting boundaries with members of the opposite sex?
In 2009, UCLA's Graduate School of Education and Information Studies conducted a study to cast new light on the outcomes of single-sex education by comparing the ambitions, accomplishments and ideologies of graduates from all-girls' schools versus girls from co-ed schools. The study found that the graduates of girls' schools had a greater chance of choosing careers in traditionally male-dominated fields (like engineering), took greater interest in politics, chose to seek graduate degrees more often, studied more, and on average scored 43 points higher on the composite SAT than female graduates of co-ed schools did.
Ellie Brooks '16 agrees with the idea that an all-girls school allows students to grow more academically but thinks that academic growth varies from person to person.
"I think that girls in both all girls schools and co-ed schools are able to achieve the same goals in their studies, but each individual girl has to make that decision for herself," Brooks said. "For me, being in an environment without guys creates a more academically-focused environment, allowing me to pay more attention to my studies and, through that, gain confidence in what I can achieve academically."
Although the Marlborough environment breeds confident girls devoted to their academics and careers, with their binders organized and their studying done, do we always know how to act around guys?
Many girls meet  boys through their brothers or by maintaining friendships from elementary and middle school.  However, when we don't have the chance to meet boys through our siblings or old friends, it can be challenging to learn how to be social with boys, especially since the best way to learn is to socialize with boys, make mistakes and learn from them.
Rumors swirl around the private school community about Marlborough girls being either too  'easy' with boys or too prudish, either unable to set boundaries with boys or unable to interact with them altogether.  In most cases, girls care about other people's opinions and don't want to get a bad reputation; it's upsetting to hear that people outside the Marlborough community think we lack boundary-setting skills.
Wesley Goodrich '15 believes that boundary-setting depends on every girl.
"Some people set boundaries for themselves but others don't really have self-respect and will do anything," Goodrich said. "I think the all-girls school setting provokes this because you either feel a lot pride in being a girl and protecting yourself or you don't really care at all and think because you go to an all-girls school you're not going to get many opportunities with guys."