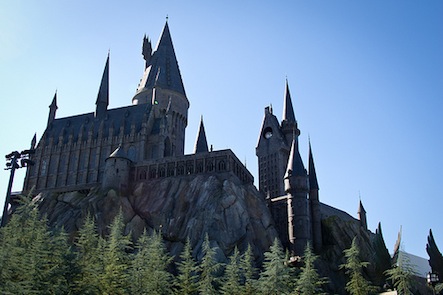 On Thursday, Sept. 12, Warner Brothers announced that J.K. Rowling, author of the acclaimed Harry Potter series, will make her screenwriting debut in a movie adaptation of Fantastic Beasts and Where to Find Them.
Written by Rowling in 2001, Fantastic Beasts and Where to Find Them is an accompaniment novel to the Harry Potter series by Rowling. It is a textbook written by Newt Scamander on unusual magical creatures, such as Hippogriffs and Thestrals.
The film will be the first of a new extension series. Although the book takes place in the same wizarding world as the Harry Potter novels, the movie will be set in New York approximately 70 years before Harry and his friends lived.
Rowling is said to be taking greater control and ownership of this film than the original Harry Potter films. As much as we can hope for a Daniel Radcliffe or Emma Watson cameo, this film will employ an entirely new cast.
One of Warner Brothers' motives is to appeal to a new generation of viewers, those who were too young when the original Harry Potter series came out. However, there still exists the passionate Harry Potter fandom who will "always" be die-hard fans.
There is no set release date yet; all that fans can do now is hope that Rowling and Warner Brothers are at work on this highly anticipated movie.