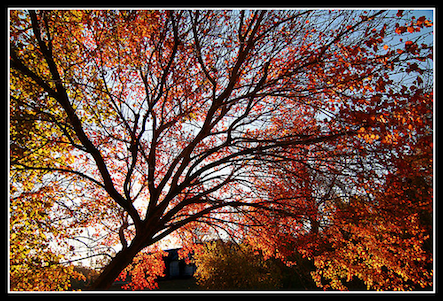 As the season begins to change, the green leaves are slowly turning from yellow, to red, and to brown. The days are becoming shorter, and the air is getting cooler. Farewell summer; fall is here! With Halloween and Thanksgiving just around the corner, there are many activities to look forward to, foods ideas to think about, and style trends that can help get you into the holiday spirit.
Some Fun Halloween Activities:
1.Visit a pumpkin patch, and carve/decorate a pumpkin.
2. Go to a haunted house or corn maze. Looking for a real scare? Try out one of the Halloween Horror Nights at Universal CityWalk, which run every weekend until November 2nd.
3. Watch Halloween movies on Disney Channel, such as Twitches, Halloweentown, Hocus Pocus and Haunted Mansion. There are also enjoyable holiday movies to watch, including Great Pumpkin, Charlie Brown, and A Charlie Brown Thanksgiving.
4. Go to Bed Bath & Beyond! They have fabulous new holiday scents for your room such as Pumpkin Buttercream, Autumn Wreath, and Harvest Welcome.
Some Yummy Treats for the Holiday Season:
1. Pumpkin or apple pies.
2. Caramel apples.
3. Pumpkin pancakes with cinnamon syrup.
4. At Starbucks, the menu slightly changes depending on the season. There is now a pumpkin spice latte and a salted caramel mocha available.
5. Apple-cider caramel cookies.
The Autumn Clothing Must-Haves:
1.     Oversized cozy sweaters (cashmere, wool, etc.).
2.     Furry/tall boots.
3.     Warm beanies.
4.     Tights to wear under skirts or dresses.