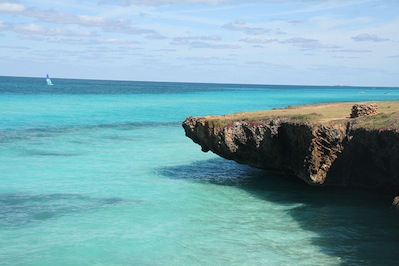 On Monday, Sept. 2, 2013, Diana Nyad, a 64-year-old American swimmer, set a new record by swimming from Cuba to Florida in just 53 hours without the use of a shark cage.
Nyad swam with just a bodysuit, a pair of gloves, a mask, and booties to protect her from jellyfish along the way. This was Nyad's fifth attempt to complete the 110-mile journey, and her fourth try since she turned 60. In past attempts, she received multiple toxic jellyfish stings and suffered asthma attacks. This time, Nyad's support team followed her in a boat, helping her with her jellyfish suit, tracking her with GPS, and making sure that she stayed well fed and well hydrated.
Nyad held an extensive conference before many skeptics in the marathon swimming league on Tuesday, Sept. 10.
Many skeptics questioned whether Nyad's bodysuit gave her an unfair advatange, or if she boarded her support boat.  At one point, Nyad reached a speed of 3.97 miles per hour., even though her normal endurance average was 1.5 miles per hour. Nyad's support team defends her top speed; they say that fast currents were pushing her at just the right angle.
Regardless of whether Nyad completed the swim with or without the aid of sophisticated gear or her team, it is a spectacular feat to swim across the Florida Strait.