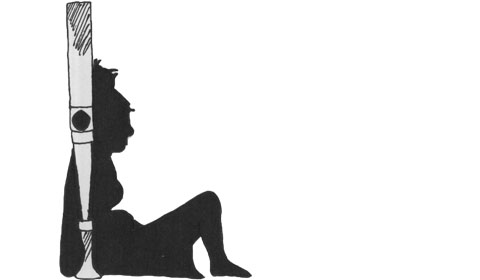 As studies continue to show the harmful effects of cigarette smoking, many, including Marlborough students, are turning to tobacco-less electronic cigarettes (also known as "e-cigarettes" or "e-cigs") in the hope of getting an experience that is similar to smoking without the health risks.
Smokers and non-smokers alike use electronic cigarettes to "vape," or inhale vapor, as an alternative to using various smoking implements that contain tobacco. While very little is known about the health effects of electronic cigarettes, many assume they are "vaping" risk-free. However, the harm caused by electronic cigarettes may be on par with the damage done by tobacco cigarettes. After all, electronic cigarettes are not approved by the Food and Drug Administration (FDA), but some tobacco cigarette brands are.
Electronic cigarettes were invented in China and first introduced to the United States in 2006, when many manufacturers marketed them to smokers who were attempting to quit. E-cigarettes are battery-operated devices that turn a liquid nicotine solution into an inhalable vapor, so that the user does not have to inhale tobacco smoke. The effects of the secondhand vapor are as unknown as the effects of the devices on the user.
Recently, e-cigarettes have become particularly popular among high school and middle school students, partly because of aggressive marketing towards young people. Many brands of electronic cigarettes come in enticing flavors, from chocolate to blueberry to "Mocha Java Smooth." A report by the Center for Disease Control and Prevention said that the percentage of sixth-to-twelfth grade students in the United States using e-cigarettes rose from 3.3% in 2011 to 6.8% in 2012, even though in many states, including California, it is illegal for minors to purchase e-cigarettes.
Marlborough students who use e-cigarettes tend to see the devices as social tools or means of relaxation during stressful times. One Marlborough student said that she uses her e-cigarette when she's "really stressed out" as a "relaxing thing." She acknowledged, however, that when she sees her younger friends smoking e-cigarettes, it's disappointing because "they just think it's cool," even though they have no intention of ever smoking a real cigarette. In other words, kids do not take e-cigarettes as seriously as they take real cigarettes, even though e-cigarettes might be just as dangerous and addictive as tobacco cigarettes.
Another Marlborough student described using e-cigarettes as a "social thing." She emphasized the e-cigarettes' odorless vapor as a plus "because if I [use an e-cigarette] in my room or in my car," she said, "it doesn't smell, so if I'm around my parents, they'll never know."
Despite the convenience and relative inconspicuousness of electronic cigarettes, the effects on one's body may not be invisible in the long run. True as it is that e-cigarettes will not "turn your lungs black because they don't have tar in them," as a Marlborough student put it, e-cigarettes still contain the ingredient that gets people hooked on cigarettes: nicotine.
"Nicotine is so poisonous that if you took an eyedropper of nicotine and put it in your body, you'd be dead in about three seconds," Physical Education instructor Tinka Brown said.
The fact that the nicotine solution in e-cigarettes only contains small amounts of nicotine, therefore, does not mean that e-cigarettes are not harmful. Dr. Robert Hamilton of Pacific Ocean Pediatrics in Santa Monica, California said that e-cigarette users are not only getting nicotine, but also harmful chemicals.
"The bottom line is that yes, it is laudable if you want to quit smoking. However, we would recommend the patch instead," Hamilton said.
However, some smokers are not only addicted to the drug, but to the "ritual associated with smoking," as TV/movie editor and cigarette smoker of 26 years Jennifer Jean Cacavas said. That is, the act of smoking while on the phone, smoking while driving, and purely the act of holding a cigarette is addicting. Cacavas switched to an e-cigarette over a year ago after unsuccessfully trying nicotine gum, patches, and other smoking cessation methods.
Cacavas said of trying the e-cigarette, "I took my first hit, and I haven't had a cigarette since. It was that easy."
For smokers struggling to quit, the e-cigarette may be the best tool, but it is not altogether innocuous. So far, research hints that the chemical-infused vapor in tobacco-less e-cigarettes is harmful, but perhaps less harmful than the heavy smoke from tobacco cigarettes.
Both regular cigarettes and electronic cigarettes "are all damaging; they're all chemicals; they're all poisons that damage the body," Brown said. Along with all other medical professionals, Brown strongly discourages children– especially Marlborough students– from using e-cigarettes.