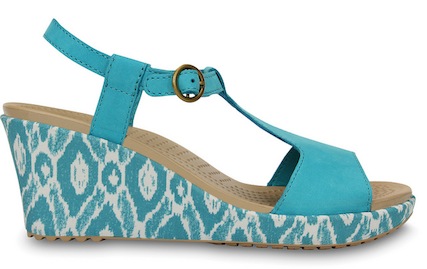 Crocs have taken their next step.  The company's new line of high-fashion shoes, designed by Italian designer Stefano Furiani, will be available in all styles from high heels to wedges to flats and was inspired by contemporary art and architecture.
The new Crocs will range in price from $80 to $120 and will be labeled "Designed by Crocs in Italy."  If the new line is successful, it could help the company bounce back from its currently decreasing profits.
What do you think?  Would you wear the new high-fashion Crocs?