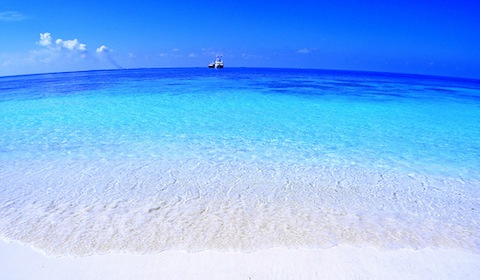 I have dreamt of visiting the Maldives ever since I first heard of it two years ago. I planned on going for my sixteenth birthday, then my eighteenth.  However, now I am seventeen and fully aware that this dream may sadly never be fulfilled.
For those unaware of the Maldives' existence, this collection of islands is located in the Indian Ocean 430 miles west of Sri Lanka. 200 of the 1192 islands are home to 400,000 people, one third of whom reside in the capital, Male. The highest point on the island only reaches 2.5 meters above sea level, while the average height of the island is only 1.5 meters above sea level. The entire region of land is fairly flat, providing absolutely no protection for a population fearful that their beautiful homeland may soon be submerged under water.
Recent studies have shown that the Maldives only has 4,000 days before it becomes completely submerged. This beautiful island that attracts millions of people a year to its white-sand beaches and renowned surf spots will soon only be enjoyed by the deep-sea fish. Unless people act against global warming, there is really no hope for the Maldives, just like other islands experiencing similar conditions.
With the increasing unpredictability of the weather and tidal surges every two weeks, the Maldivian government has realized its nation's fate and is doing everything in its power to conserve its island and its people. Maldives is the first country to go carbon neutral in one decade and has earned economic success by raising their per capita income to the highest in South Asia.
Although the government's attempts to raise money may help the impoverished natives, its efforts cannot help preserve the island. With the money, the government has started to build a 9-foot wall around the island's capital. However this cannot solve the issue of rising sea levels. It has also begun forming artificial islands nearby and many wealthy citizens are already investing in property elsewhere. If global warming continues on its destructive path, 400,000 citizens will be in search for a new place to call home.
Maldives should not be the only country taking environmental matters into their own hands. This should be a sign to all governments that changes need to be made before global warming continues to submerge more of our Earth's beautiful land.