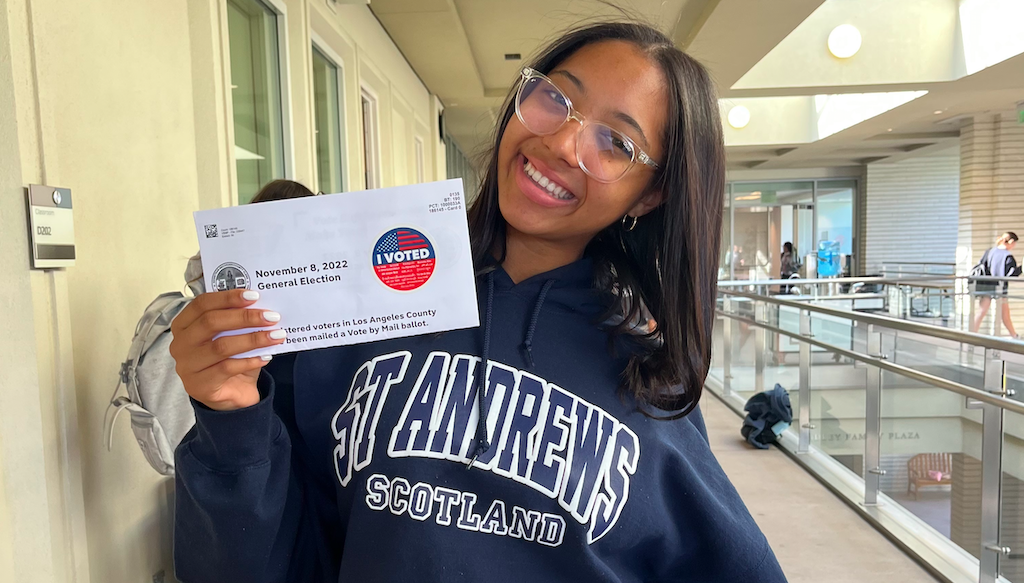 By Maniya '26, Ria '26, Aubrey '26, Cara '26, Maddie '26 and Julia '26
With the midterm elections taking place on Nov. 8, 2022, some Marlborough students will have the opportunity to vote for the first time.
"This is my first time voting and something that I've always dreamed about doing," Autumn '23 said. "I'm really excited to [vote] and I feel like it's my first step to independence and adulthood."
On a national level, Marlborough students' voting decisions in the House and Senate races could ultimately impact the future of the country since these contests affect the control of Congress. Currently, the Democratic Party holds a slight majority in both the House and Senate.
In California, students will vote on seven statewide propositions. These include issues regarding abortion rights, sports betting at tribal casinos, online sports betting, arts and music funding for K-12 education, dialysis clinic regulations, income tax for electric vehicles and a flavored tobacco products ban referendum.
People across the Marlborough community understand the importance of students voting in the upcoming elections.
"Midterms are important because they give every eligible citizen the opportunity to stand up for their beliefs by voting on many of these issues," Director of Studies Jonathon Allen said.
Additionally, Nicole '23 recommended turning to "news sources that are unbiased so you can see a lot of different perspectives" when educating yourself on the candidates and issues.
Autumn agreed: "I've definitely done my research — talked to my parents and teachers as well — to really understand both sides. But I do think I can make an informed vote."
Although Nicole and Autumn plan to cast their votes, many young people across the country won't be following suit on Tuesday. A recent NPR/Marist poll found that "young voters were the least likely to vote in 2022." And in the 2020 presidential election, Allen said that voter turnout for 18- to 24-year-olds was only 51.4% compared to 76% for voters between the ages of 65 to 74.
The trend of young people not voting could be reversed if they understood the significance of their vote, Allen explained.
"It's cliché but true — every vote matters," he said. "In 2016, a New Mexico state House seat was decided by two votes. That same year, a Vermont state [Senate] Democratic primary was decided by one vote. The following year, the Virginia House of Delegates election was determined by one vote. Every vote matters — period."