Monthly Music
Aaaand I'm back! Welcome to the first 2021-2022 edition of my column Monthly Music. This is a special edition for my return to the UltraViolet, where my whole review is dedicated to the biggest music conflict of the year so far: "Donda" by Kanye West versus "Certified Lover Boy" by Drake. Because West and Drizzy have both released albums in the same month, I am due for an intense review.
First, let's talk about "Donda" by Kanye West. "Donda" is centered around the death of Kanye's mother, Donda West, who passed away in November of 2007.
The first song in the album is called "Donda Chant," which features the name Donda being "chanted." The pauses in between each Donda chant mimic the timing of Donda's dying heartbeat, which starts the album off with an eerie tone.
My favorite song on the album is by far "No Child Left Behind." Kanye is an openly devoted Christian, and the lyrics are inspired by his faith. Additionally, he takes after the style of gospel music, with long, repetitive tones played on an organ. The tones on the organ are so beautifully composed, and are extremely pleasing to listen to. I highly recommend listening to it in the car at full volume to experience the full effect of the song.
Aside from "No Child Left Behind,"you should really listen to "Hurricane," which features two artists: famed rap star Lil Baby and R&B singer The Weeknd. These have extremely very different styles: Lil Baby's music being predominantly upbeat, fast-paced rap, and the Weeknd's slower, heartfelt singing. Yet, in "Hurricane," their contrasting styles work perfectly.
The beginning of the song is pretty slow and vocal with The Weeknd's beautiful voice, and then, this glorious part happens where the beat drops and Lil Baby's verse starts. I genuinely cannot explain the love I have for this song—and seriously, this entire album. I strongly recommend you add some tracks from Donda to your playlists.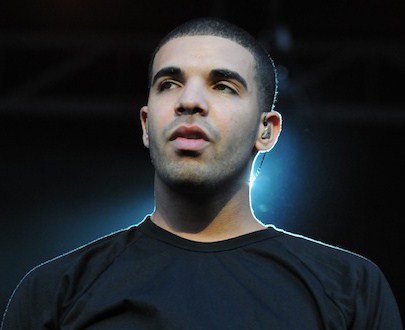 Next, I am going to dive deep into "Certified Lover Boy" by Drake. "Certified Lover Boy" begins with a very lyrical song titled "Champagne Poetry" that discusses how Drake has not only progressed as a lover, but also as a person.
Drake raps over a track that samples the song "Navajo" by Masego. As for a mini ON THE LOOKOUT, Masego is an up and coming R&B artist, most notably known for the song "Mystery Lady" with Don Toliver.
Of the tracks on "Certified Lover Boy" I absolutely love "TSU," a song with an extremely catchy chorus, but also very meaningful lyrics. The song has a lengthy intro, with rapper OG RON C shouting out a few cities in Texas.
Then, Drake comes in with the chorus, where he raps about a student at Texas Southern University (hence the name TSU), who leaves for Houston, yet is struggling.
She becomes a stripper because of her desperate financial state, however she is nearly disowned by her family. She sought bank loans to start a business, but she had no financial credit.
Thus, Drake takes it upon himself to help this woman turn a new chapter in her life. In a way, "TSU" references the song "Pyramids" by Frank Ocean, where he describes a similar story. In "Pyramids," the song revolves around a sex worker who is extremely smart yet she is stuck working in Las Vegas, and no one will give her a chance to show her worth.
As Drake helps the girl from TSU, Frank does the same by showing a different girl her self-worth. To be completely honest, it kind of adds to the savior complex that men tend to have with women. Personally, the song doesn't specify if this woman chose her profession or was forced into it, and Drake still discusses "saving" her, regardless of whether she really needed to be "saved" from anything. As for a musical correlation between the songs, in the middle of both "TSU" and "Pyramids," there is a significant beat switch that changes the pace of the song.
As the style of both songs changes significantly after the beat drop, it also represents the positive change in story. Although this is my own personal conspiracy of how "TSU" connects to "Pyramids," feel free to mention this to your friends, but make sure to give me credit.
Between "Donda" and "Certified Lover Boy," my favorite has to go to "Donda." The creative vision behind it and the display of how Kanye West has grown as an artist is so clear, as well as the insane production behind every single track. Well, like my grandmother Dorianne Bass loves to say, TTFN (ta-ta for now)! Until next month!