To kickstart March, as the first Monthly Music of 2021, I'd like to do something special. I thought it'd be a great way to kickstart the New Year by giving the ABC's of my favorite songs that were released in 2020. Keep scrolling to read the ON THE LOOKOUT of January!
"All About You" – Leon Bridges
"Baby Blue Shades" – Bad Suns
"Come and Go" (ft. Marshmello) – Juice WRLD
"Dear April" (side A – Acoustic) Frank Ocean
"Easy" (with Kacey Musgraves ft. Mark Ronson) – Troye Sivan
"Funny Thing" – Thundercat
"GROUP B" – Tyler, the Creator
"Heather" – Conan Gray
"Instant Destiny" – Tame Impala
"Josslyn" – Olivia O'Brien
"Kids in America" (ft. Billie Joe Armstrong) – Green Day
"Love Grows Cold" – The Frights
"Moving Men" (ft. Myd) – Mac DeMarco
"Nineteen" – Lil Peep (originally released in 2016, became available to stream this year)
"Own It" – Rico Nasty
"Play This When I'm Gone" – Machine Gun Kelly
"Queen of broken hearts" – blackbear
"ROCKSTAR" – DaBaby
"Seven" – Taylor Swift
"The Void" – Kid Cudi
"Up Up and Away" – Juice WRLD
"Violent" – carolesdaughter
"WHOLE WORLD" – Earl Sweatshirt
"XS" – Rina Sawayama
"You broke me first" – Tate McRae
"Zombie" – Miley Cyrus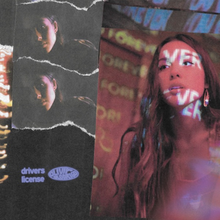 For the first ON THE LOOKOUT of 2021, I'm pretty sure you all know who is on the rise. Disney star Olivia Rodrigo released what will probably be the best heartbreak anthem of the year and it was only released the first week of January.
Olivia stars on Disney Plus' "High School Musical: The Musical, The Series" with Joshua Bassett, who Olivia ended up dating. Olivia wrote a song titled "Driver's License" detailing her breakup with co-star Joshua. The reason for Joshua and Olivia's breakup was because Joshua turned eighteen before Olivia, and he planned to wait for her to turn eighteen as well to continue dating.
However, Joshua ended up dating Disney star Sabrina Carpenter most known for her role on "Girl Meets World." This song is very lyrical and really shows the pain that Olivia endured. What makes this song so special is that Joshua helped teach her to drive, and the music video included many references to scenes that Joshua and Olivia had together during "High School Musical: The Musical, The Series."
These references include the mini keyboard with which Joshua and Olivia's characters wrote a song together and Olivia wearing a jacket that Joshua gave her in a scene of the show.
For those who have not watched "High School Musical: The Musical, The Series" and don't plan on watching the whole thing, I highly recommend just watching the last scene of the last episode of the first season. In this scene, Joshua and Olivia's characters have just finished their play, and Joshua confesses his love for Olivia.
What makes this scene so interesting is that fans speculate Joshua completely improvised the scene. He was simply just supposed to tell Olivia that he was in love with her, instead he gives a whole speech referencing memories that Joshua and Olivia had in real life together. Although it is not confirmed, Joshua and Olivia started dating in real life after this episode aired.
"Driver's License" really pulls out the emotion in you when you listen to it, because it just proves that people and relationships can really change over time.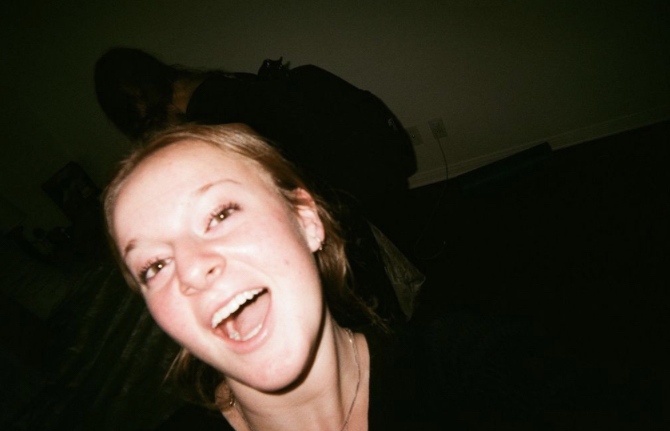 As music is highly influential on our lives, Darcy Bass wants to share with you her favorite new music that is released monthly. Darcy advocates that music is for everyone, and expanding your music taste past one decade or genre. She is very passionate about shining light onto lesser-known artists and their music so that they receive the recognition they deserve. When Darcy isn't writing Monthly Music, she plays volleyball, the guitar, does Peloton workouts, and spends time with her friends and family!