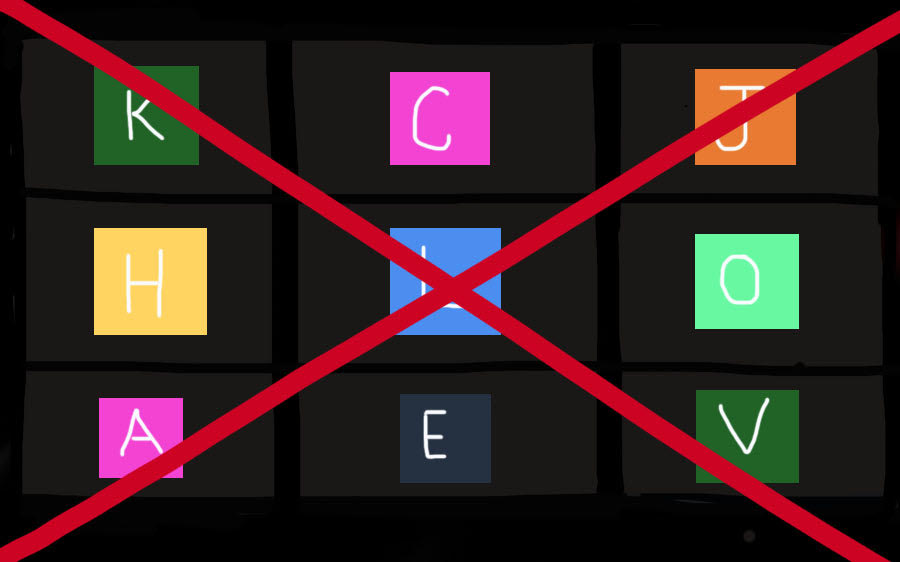 As one of many students across the world who has been doing online school throughout the past 10 months, I have participated in more Zoom calls than I can count, and I have seen the number of people who rarely have their camera on during the 65 minute class period. There are numerous reasons why people don't want to have their cameras on during a call, but my opinion is plain and simple: teachers should encourage students to have their cameras on for at least 80% percent of a class period.
Overall, the strictness of all my teachers when it comes to having our cameras on during class varies. Some teachers say nothing about it and let almost the entire class have our cameras off for the whole class period. However, some of my teachers are so strict about it that it is stressful when I want to put my camera off simply for a few minutes.
When everyone has their cameras off, it detracts from the sense of classroom community, but I don't like when teachers are way too strict about it. There needs to be a happy medium. However, I believe students shouldn't take advantage of the teacher's time by continually having their camera off every zoom call. Online school is not a temporary break from school; it is our school now and we should treat it like that.
One of the things that Marlborough is known for is the mutualism between the teacher and students. We benefit from the knowledge our teachers provide for us and they benefit because they know we seek their intelligence. Teachers used to see so many more students every single day, whereas now they usually only see their pupils during class time. From what I understand, it seems extremely hard and discouraging to teach a lesson to a bunch of black squares or pictures of people's dogs. The limited communication between teachers and students enhances the importance of not pressing the "camera off' button.
In summary, both teachers and students need to come up with a compromise. Teachers should tell us that we should have our cameras on for 80% of the class time. This way, we have the option for when we need to turn our cameras off, but it also ensures that people are not disrespecting our teachers and interfering with the effort of maintaining a positive community within the classroom. This will create an environment where the majority of students keep their cameras on, and teachers won't get upset if students have their cameras off for around 10 minutes throughout the entire 65 minute period. Hopefully, students will feel encouraged to keep their cameras on while not facing the pressure that could come with turning it off. Let's make this happy medium happen!