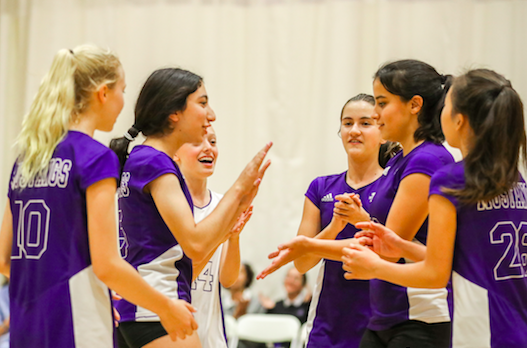 Due to COVID, this year's sports season is going to be different than in previous years. Although there is going to be a sports season this year, it is going to be very different from past seasons.
Each sports season this year will not be as long as they were in the past. They will only be a little over a month, and schools will not play everyone in their league. Due to these new regulations, athletes will not play as many games as they have in the past years. A lot of students are disappointed about this change, but understand why it has to be made.
"I'm really disappointed about this season and not being able to attend sports in person. But I do understand that our safety comes first and it will take a little while for this to re-open. I think they are doing a great job, and are still trying to get us active," Fernanda '25 said. Some sports have held once a week practices where students can play their sport safely. This has only been happening for middle school sports where the students can stay socially distanced at all times. This is a really great refresher for when we start playing sports next year.
"The athletics department is going to try to offer both sports teams for 7th and 8th grade teams, but may not be able to due to facility space," Bridget Carlin, associate athletics director said. Since it will not be necessary to play every school in the league, the schools will schedule their own matches.
Now that middle school sports teams are not able to meet together and practice on campus, the athletics department has started holding Zoom meetings for middle school athletes to work on skills such as teamwork to prepare for the upcoming seasons.
"I think it's a really good idea to meet with your teammates and coach, so you have something to look forward to in the upcoming year, and a community even when we aren't together," tennis player Jade '25 said.
The school had Zoom meetings for specific sports to get to know the head coaches, and your teammates for each sport you are planning on playing. These Zoom meetings have been very helpful to many players.
"Everything happening with sports will define teen relationships this year. It's really important that we know our team and sports. All the virtual meetings you go to this year will be a good way to meet your team before the season to really work on our skills," soccer player Emma '25 said.