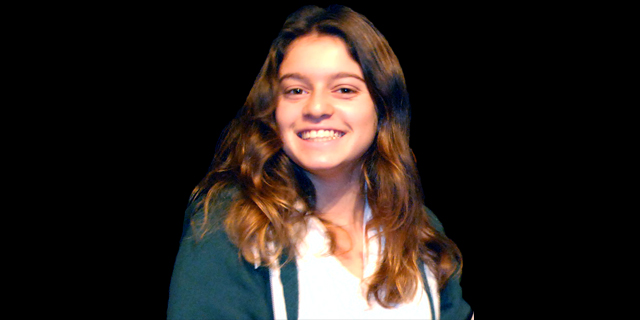 When people say, "Wow, I bet it's hard having a new head of school for your senior year," I feel compelled to indulge and respond: "Yes, I am traumatized and may never leave my room." In reality, I am obsessed with this woman. Why don't we kidnap people from Philadelphia more often? She stands in line at the caf with the peasants. Legend has it that she eats out of peanut butter jars with chopsticks. All of these observations lead to one undeniable conclusion: Dr. Sands keeps it real. Here are Dr. Sands' general thoughts on everything you ever wanted to know:
Californians:
"I do find people happy here."
Her own bathroom:
"It's very much a luxury. My mother was head of school, and she had her own bathroom."
Her morning routine:
"I walk to school with my husband, and he carries my bag because he just likes to talk."
And she dreams big! And she pursues her creative interests! Someone find those ads!
Hobbies:
"If I have a hobby, it's willpower."
The name of her memoir.
"I do have funny crazy willpower… so I really want all that candy. But I won't eat it."
She makes up for what we lack!
"I'm into my not sugar phase, but then I'll cheat and then I'll do dessert. There's nothing wrong with indulging. I'm a sugar eater when I'm stressed."
On our mental health:
"I don't want you to be stressed or fragile." A visionary. A dreamer.
Being an educator:
"I didn't do school particularly well. I was sometimes sad in school sometimes I didn't get stuff that I learned to get. It wasn't that I wasn't smart it wasn't the way I processed. I was interested in other things."
Her senior year:
"I wasn't a great student my senior year. I was not a really good student. I went to a girls school."
Her high school boyfriend
(This is what you are paying me for, people!): "…my boyfriend went to a boys' school… we met at a party."
High school parties back in the day:
"Some of them were big. We would be at peoples' houses, we would play music."
Senior class:
"I was so surprised by how warm and welcoming you were. I knew it was going to be hard for you, and I was very touched by how lovely you have been."
Selfies:
"So that's all it would take, Natalie, for you to read my blog?"
Exactly as we all feared! She is genuinely funny and nice and cool. She uses a standing desk. Her endurance is incredible. What more could we want!