Rosie '17 in Honors Research in Humanities
Rosie '17 is combining her love for classic rock with her interest in the sitar, a classical Indian musical instrument, to study the influence of Indian music on classic British rock.  As the first in the field of musicology to study this topic, Collier is performing original research. For the past year, under the guidance of UCLA musicology professor Elizabeth Upton, she has listened to 20-25 hours of music per week, read biographies of British musicians born in the the 1940s and watched documentaries and films having to do with her topic.
Collier explained that the migration of Indians in the '40s into England impacted early British rock musicians.
"[The reason] comes from post-colonialism and how the British empire had recently fragmented, and it was post-war, so a lot of immigrants were moving into England at the time. British musicians in the '40s were growing up around new thriving Indian communities that previously weren't there. They were hearing Indian music on the radio for the first time, and then they used those musical tendencies, those instruments, those structures," Rosie '17 said.
Collier came up with the idea for her project while playing the sitar, an instrument used in classical Indian music, and listening to Led Zeppelin, who encouraged the sitar with an eastern take on the Blues.
No one has studied her topic before, which makes it hard to find scholarly articles to use for research.
"There's no book I can read that explains it to me, I have to read every single book that mentions it to get a picture of it, so I'll read all these 500-page books and get two sentences worth of information, but I have to read them all to get the full picture, so it's so much work, but it's so much fun…I could do this for 50 years and not finish," Rosie '17 said.
Rosie '17 said she plans to continue her project in the future next year as well as in college. Next year, her project may evolve into the intersection between '60s music and psychedelia.
"I would love to publish it or write a book if I continue next year and get enough research," Rosie '17 stated.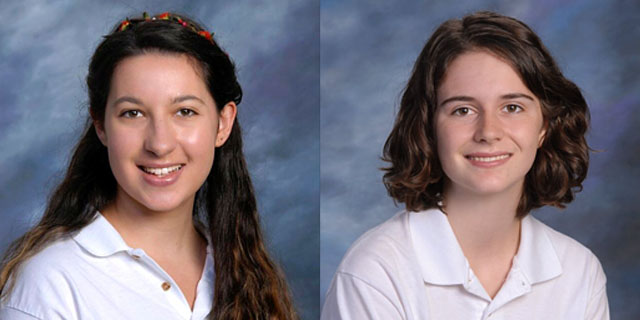 Alanna '16 in Honors Research in Science
Alanna '16 is studying a resistance allele, a variant form of a gene that gives mice resistance to leukemia viruses. She follows the mouse population in Ventura County to track its evolution over time by comparing the 1991 frequency to the current frequency in order. For both her first and second year in Honors Research in Science, Wolf has worked with her mentor, Matthew Dean, at the Dean Lab, a computational molecular biology lab at the University of Southern California.
Wolf said that her interest in the topic of biology came about through the class she had taken at Marlborough.
"Science incorporates math. It incorporates all these different subjects, not that the humanities don't, but I feel like science combines all these things that I really like," Wolf said.
One of the biggest challenges Wolf found was doing the Polymerase Chain Reaction amplification because it is a long process that does not work every time. PCR is the amplification of one segment of one DNA copy to make millions of copies of that segment. She must find the segment of the DNA where the resistance allele is, which in this case is 3,500 nucleotide bases long.
Alanna '16 reports that she has found an increase from 0.35 in frequency in 1991 to 0.43 in 2016 currently and expects the frequency of the resistance allele to continue to increase within the next 25 years due to the fast generation time of mice.
Alanna '16 said that her experience with Honors Research in Science has given her a lot of perspective on the topic.
"Science is a slow process. I learned through being in a lab that science is really broad and people are studying the minutia of things you didn't even know existed, like someone in my lab is studying the mucus plug in female mice, I had no idea that even existed and this person is dedicating their whole life to it," Alanna '16 said.
Alanna '16 states that she would definitely recommend the Honors Research program in Science.
"I think that the experiences I have had and the people I have met are just one of a kind. I have learned so much from this program and it's really made all of the subjects in school come alive for me in such a unique way. I would suggest it to everyone who is willing to commit a ton of time to it," Wolf said.