When quarantine began last March, I initially saw it as a temporary period to take a break and relax. But when I realized it was here to stay, it was hard to switch to the mindset that this was the new normal. This past semester, I've found that making healthy breakfasts and lunches has been a great way to stay energized throughout the day and genuinely make me feel better. Obviously, there are a ton of recipes that have failed, which is practically bound to happen. But I have narrowed the list for you guys, and have compiled the best of the best. I've made each of these at least 3 times and they have never failed to disappoint.

Chai Pancakes – This recipe is literally to die for! Great for any fellow chai addicts.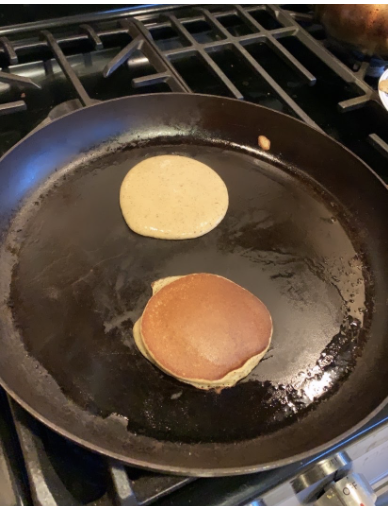 In a blender mix:
1 banana
⅓ cup of oats
A pinch of salt
A pinch of baking powder
2 eggs
Spoonful of vanilla
A pinch of cinnamon powder
Half of a chai tea bag
Heat to 5 (medium heat) on the stove in a skillet with butter
Cook pancakes until there are air bubbles popping
Serve with syrup and melted butter
Tofu Arugula Salad – This salad is one of my favorites because with the richer arugula and filling tofu you're left feeling very satisfied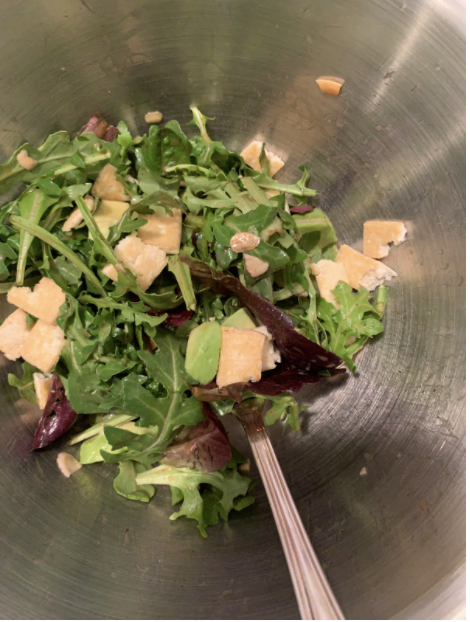 Wash your arugula
Heat a frying pan with oil
Chop tofu into small rectangles and put them on the stove at heat 4. Cook until golden brown **optional: adding a little soy sauce or sesame oil to the pan**
Prepare your favorite other toppings (I like cucumber and avocado)
Assemble everything in a bowl and add your go-to dressing
Raspberry Mousse – This simple, done in 10-minute mousse is EVERYTHING! My mom actually found this recipe over a zoom cooking class, and it's the perfect treat to get you through a school day.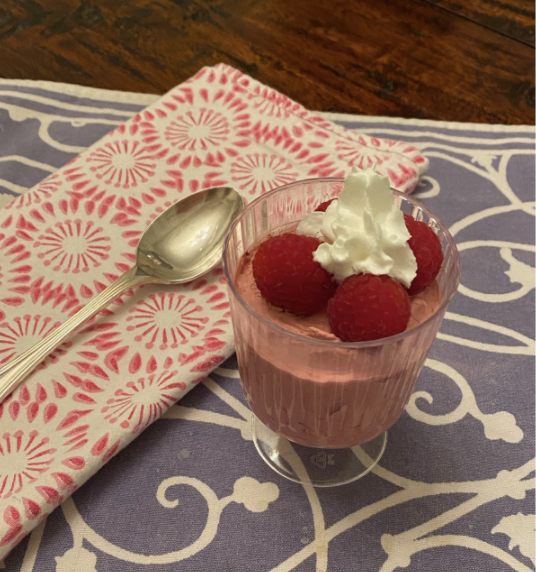 Take 2 cans of coconut water and let them sit in the fridge overnight
Pop open those cans and carefully scoop out the solidified creamy coconut on the top to put into a mixing bowl. Avoid getting any coconut water in the mix.
Food process a bag of dried raspberries until they are powdery, then add to the coconut cream
Add in 1 tbsp of maple syrup and 1 tsp of vanilla extract
Use an electric mixer and mix until combined.
Pour into serving cups and enjoy (optional toppings include raspberries and whipped cream).